Welcome to James fluorescent socket factory, the one-of-a-kind independently owned manufacturer of lamp-holders based in Fuzhou, China. Since 1991 we have been producing lamp sockets for the fluorescent lighting Industry in Fujian, China.
Our goal today is the same as it was more than 30 years ago: to ensure our customers get the bulb holders that need as quickly as possible.
The products have accordingly been granted the Germany VED certificate, the UL, CE and RoHS certificate. Free samples and good service, ODM available, passed the ISO9001 Quality System.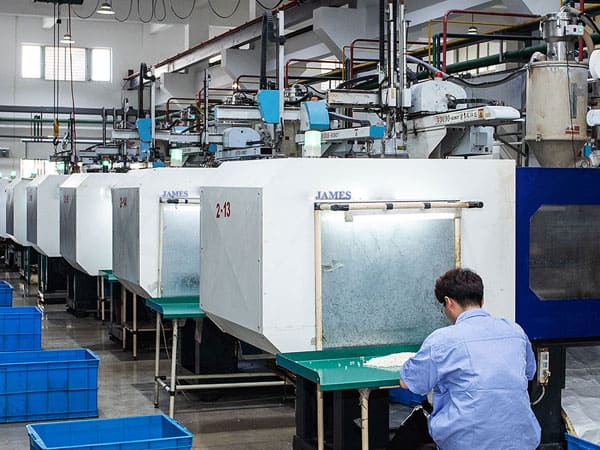 We have over 30 years' experience in design and manufacturing lamp holder accessories.

Our factory has been accredited to CCC and ISO9000 approval.

We specialize in lamp holder parts from raw materials to finished products.

Facilities and capabilities to design and develop new products to meet OEM project requirements.

We have a well-equipped in-house engineering tool shop and testing laboratory.

We follow the latest changes in published safety standards and European regulations.
1991
Establishment
James Lighting was founded in 1991, as a supplier of lamp accessories.
1992-1993
Hard Won Victories
The second year is the hardest for most businesses, but the pressure turned James into an even stronger company.
1994-2001
Own Factory
We opened our own factory, using years of experience in the lighting industry to manufacture better T8 & T5 fluorescent lamp sockets internally.
2002-2007
Rapid Expansion
James extends our business to compact fluorescent sockets and UV lamp holders.
2008-2010
New Heights
We extend our business to waterproof fluorescent light sockets and fluorescent lighting accessories.
2011-Present
Customization expert
The customized lamp holders can be made if you don't like what we have.
James lighting has already completed more than 1000 projects in more than 30 countries.