Fluorescent lamp holders are mainly used on LED tube fixtures. JAMES has a wide range of T8 lamp holders, T5 bulb base, T12 light sockets with various configurations and functions, and custom-made Bi-Pin lamp holders are our strength, so feel free to contact us!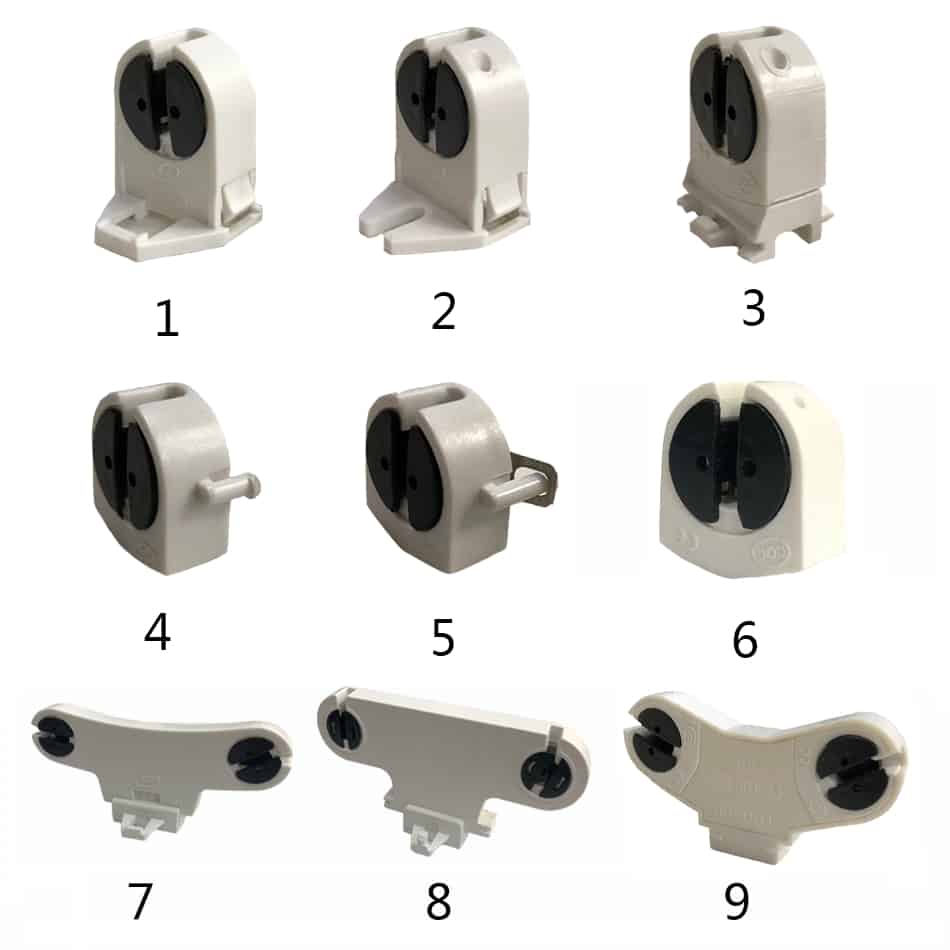 What is a T5 fluorescent lamp holder
A T5 fluorescent lamp holder is a device that is used to hold and connect a T5 fluorescent lamp to an electrical circuit. Like T8 fluorescent lamp holders, T5 holders are sockets that have two or more electrical contacts to which the pins on the ends of the T5 fluorescent tube are attached.
T5 fluorescent lamps are fluorescent tubes a diameter of 5/8 inch, T5 diameter 16 mm, first appeared in 1995. T5 light fitting should be equipped with special electronic ballasts, common magnetic ballast difficult to start.
T5 fluorescent lamp holders
Manufacturer of standard and custom fluorescent sockets. Features vary depending upon model, including stainless steel/copper contacts and push-in/lock wire.
Suitable for subcontractor, harness shop and outdoor, landscape, security, emergency, appliance, automotive, architectural, healthcare,
museum, signal, residential, commercial, retail and stage theater lighting applications. Stocking programs provided.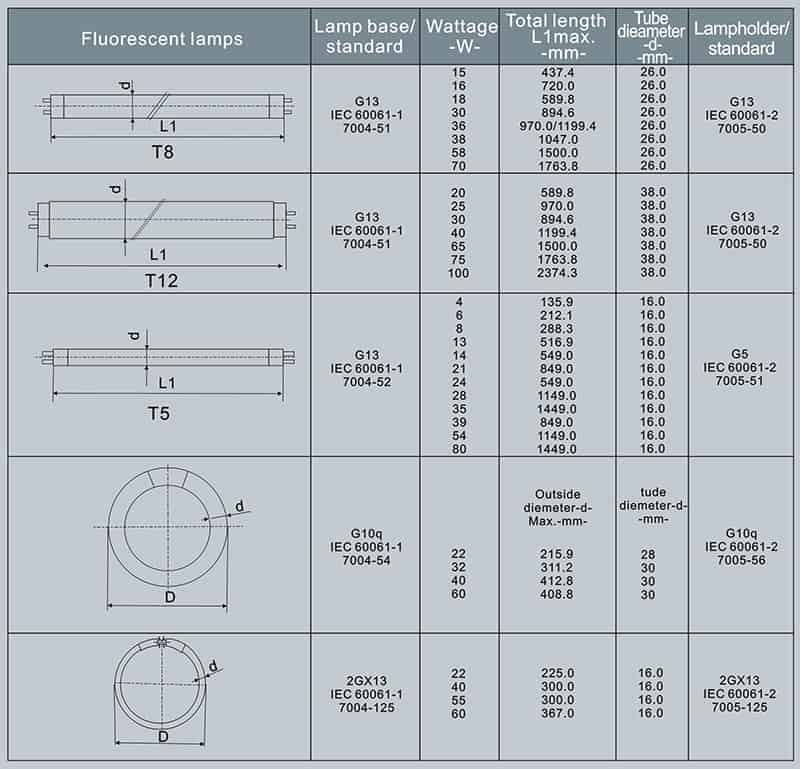 ABOUT THE LINEAR FLUORESCENT LAMPS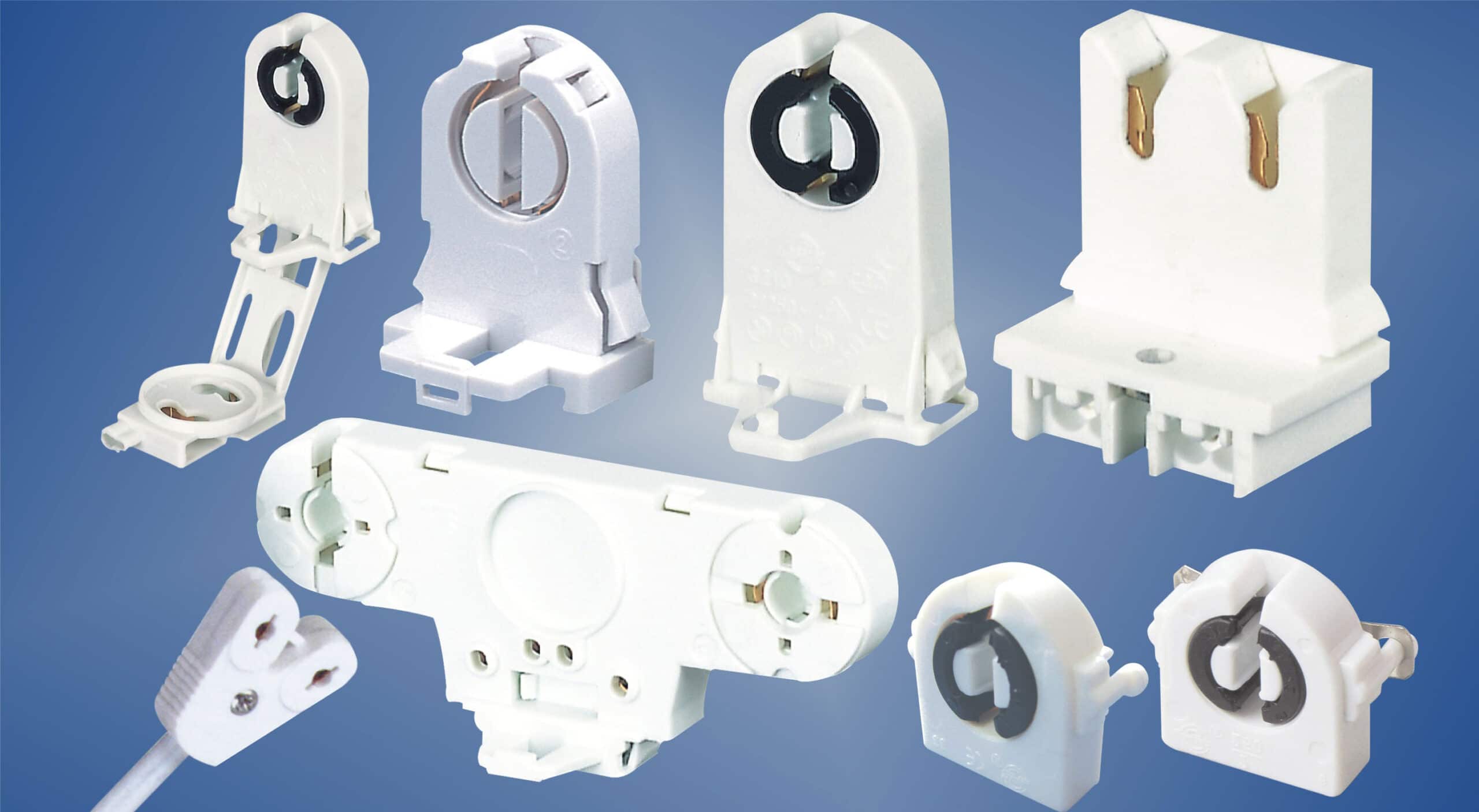 All You Need To Know About T5 Light Sockets
G5 T5 fluorescent lamp holders is a kind of device which mechanically support a lamp for the purposes of making electrical contact with the lamp. T5 light sockets' power waste is low, and have no affect on environment.
T5 ho lamp holder offer a lighting design service for houses and residential property, specially in energy-efficient lighting.
T5 tube holder which are made of flexible, highly transparent, and thermally endurable material, and forms a straight opening to contain a string of Christmas decoration lamps is disclosed.
LED base types and packing
LED lamps is very popular to our life, how to choose the right led base, the tips as below: LED tube holder, usually called "fluorescent light socket".
LED holders for fluorescent lamps: tube T5 with reduced dimensions, Slim line, circular, VHO (Very High Output) lamps and HO (High Output) with high luminous efficiency,
"U" shaped and compact fluorescent lamps.
LED tubes are the most used lamps for the internal lighting of industrial and commercial areas.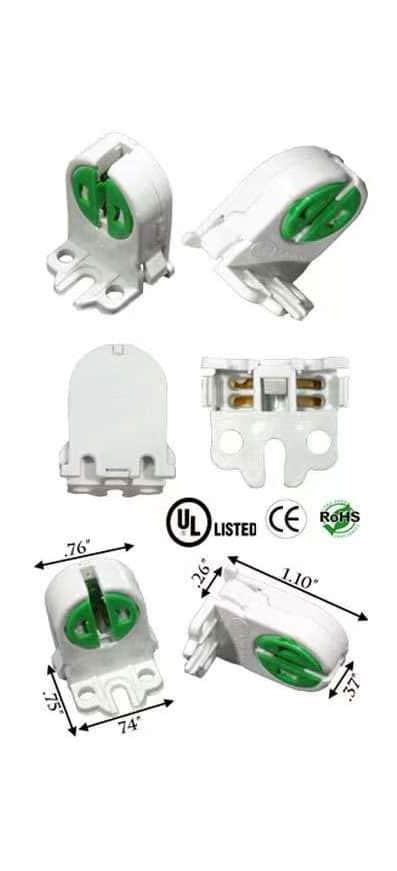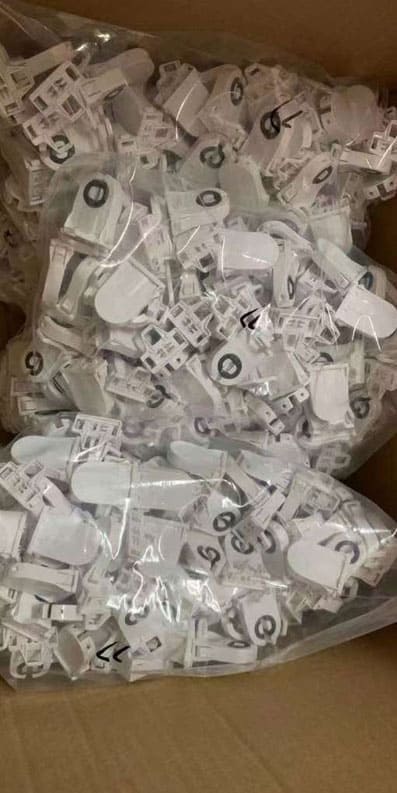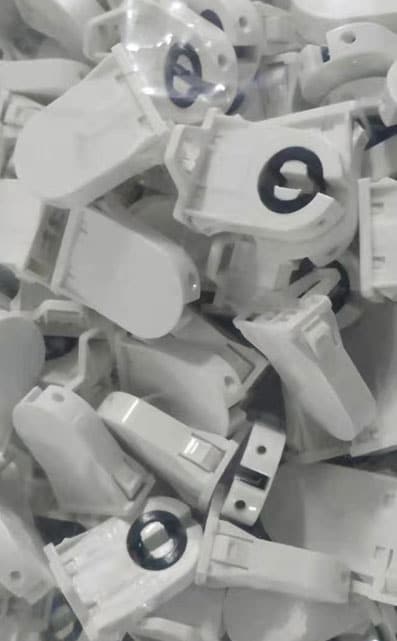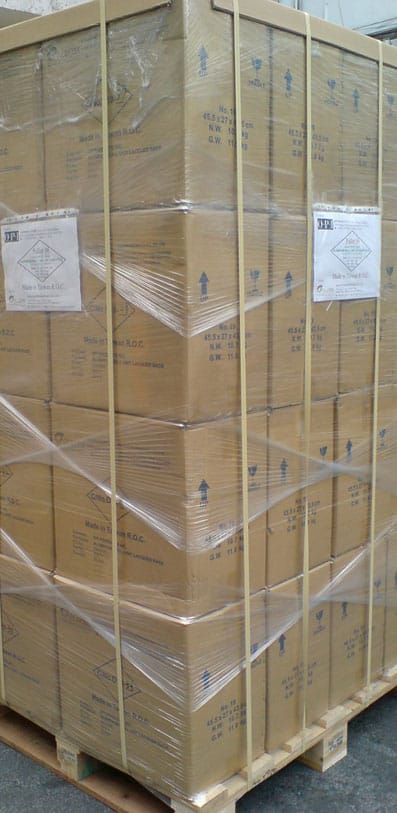 How to determine the material
The BI-PIN tube holder is the small electronic components, Any base with two metal pins for electrical contact.
This is the typical base for a fluorescent tube of 1 to 4 feet in length. It consists of 2 prong contacts which connect into the fixture.
T5 fluorescent lamp holders,
Watts 660, Voltage 600, Connection Quick wire Push-in, Mounting Short Slide-on, Color White, Features Non-Shunted, Use With 1.68 In.
Fluorescent lamp sockets T5 is a kind of device which mechanically support a lamp for the purposes of making electrical contact with the lamp.
T5 fluorescent lamp holders include tube holder, incandescent medium base and fluorescent light sockets,
in addition to a large line of porcelain lamp holders including pulse-rated mogul-base products, and an extensive selection of devices for high-intensity lamps.
T5 LED base, High Medium Bi-pin Slide-on & Screw Mount, Easy to install, Standard T5 ho lamp holder designed for fluorescent medium bi-pin lamps.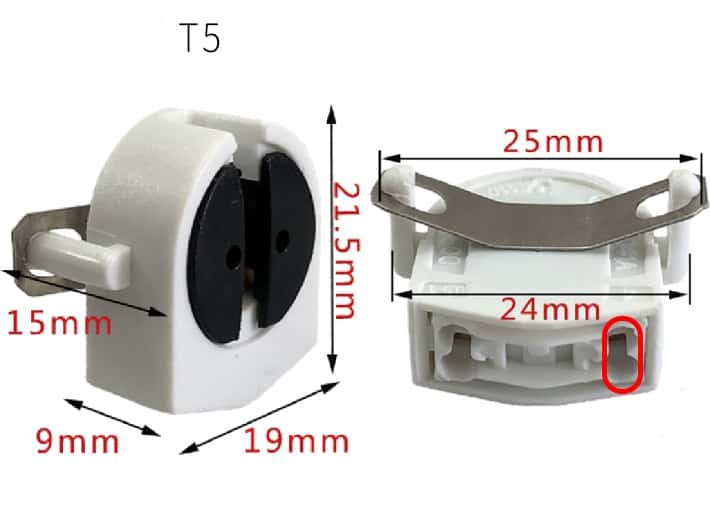 JAMES manufacture fluorescent lamp holders for virtually every light source equipped with fluorescent, incandescent, UV, CFL lamps.
The majority of LED holder for TC lamp using PBT, a thermoplastic material. This highly heat-resistant material is responsible for the T140 temperature rating. Leading lamp manufacturers also use PBT for the T5 tube holder they produce.
This material harmonisation in conjunction with fatigue-free, stainless steel lamp mounting springs ensures a permanently secure lamp fit.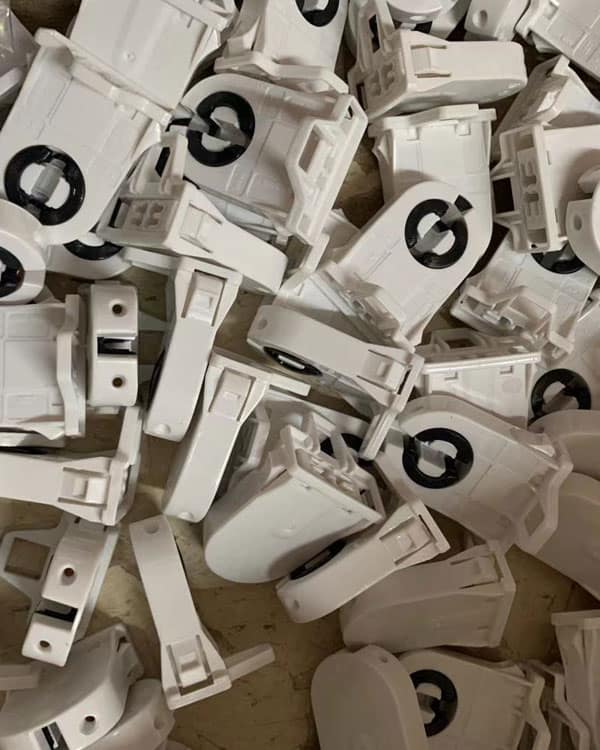 We Leave
No Room
For Doubt
Experienced in the lights
We have a 30 years' professional service team focused on the lamp holders. Any questions about t5 fluorescent lamp holders, our team can answer them for you.
Fixed the lock screw in the bottom.
PC material, Fireproof and durable, ideal for replacing old florescent lamp holders.
Perfect for lighting up your home or office, basement, closet, studio, etc.
Applicable to grille lamps, stent lights, UV bulbs and other types of T5 tube fluorescent lamps.
Yes, we are a factory with the right to self-export.
Yes, we provide samples for most of our products.
Can I change the packing to color box?
Yes. You can assign the packing and we will do for you.
How are the goods shipped?
Goods are shipped by sea/by air/by express.
How long sending out the goods?
Usually, if the goods in stock. we will sending out the goods within 24 hours after get the payment (except Saturday, Sunday and holidays). But sometimes in rare cases. maybe the goods not in stock. We will leave a message to you let you know and we will sending the goods ASAP.
What are the payment options?
We have the following payment methods:
1. Lead Time: 20 days after received 30% deposit
2. Payment: T/T, L/C at sight, Western Union
3. Free samples for one to three pieces, Freight on customers' side
4. LCL by express, e.g: FEDEX, DHL,UPS,TNT,etc 5. FCL or LCL by ship
We look forward to hearing from you!
We have our own factory. It has more than 30 years experience.
Most of the fluorescent lamp holders, we have in stock, we can ship within 1-3 days.
Determining the material is an important part, and the engineer will confirm it with you in detail.
We have a professional foreign trade team, and we can provide good before & after sale service.